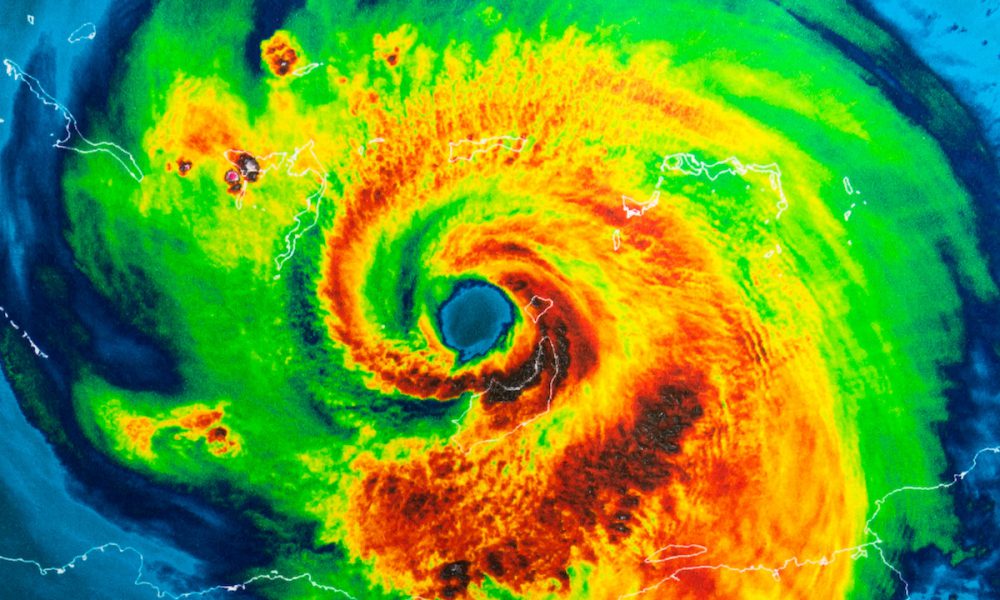 Living in Florida, you have to be prepared for a storm that may come up quickly. In Tampa Bay, we are well into the 2019 Hurricane Season which means having to prepare for the absolute worst conditions. That's why the next step in your storm preparation planning is to put together an emergency kit stocked with all the essentials that your family will need under a variety of circumstances. Those circumstances may range from an extended power outage to severe flooding.
Put Together an Emergency Storm Kit Checklist
Take the time now while the sun is out and life is a little calmer to stock your emergency kit with the items listed below. You will find that most of these items are not expensive and easy to find in a local store or on Amazon. Outside of this list, consider what each family member and pet might need for supplies. It is advisable to have enough water, food, and supplies on hand to last for 72 hours or more during an emergency.
Here are the recommended items for your Emergency Storm Kit:
Water – plan on per person one gallon of water per day
Food – non-perishable foods for at least a three-day supply
Pet food and extra water for your pet
Manual can opener for food
Mess kits, paper cups, plates, paper towels, and plastic utensils
Radio – powered, hand crank and a NOAA Weather Radio with tone alert
Cell phone with chargers and a backup battery
Flashlight
Fire extinguisher
Extra batteries
A tool (pliers or wrench) to turn off utilities if necessary
First aid kit
Whistle to call for help
Matches in a waterproof container
Local maps
Garbage bags, plastic ties, and moist towelettes
Shelter – Dust mask to help filter contaminated air and plastic sheeting and duct tape
Prescription medications for each person and animal in the home
Non-prescription medications such as pain relievers, antacids, anti-diarrhea medication, or laxatives
Bleach and medicine dropper to disinfect water
Feminine supplies and personal hygiene items
Glasses and contact lens solution
Baby formula, bottles, diapers, diaper rash cream, and wipes
Cash or traveler's checks
Protect essential family documents like identification, bank account records, and insurance policies saved electronically or in a waterproof, portable container
A warm blanket or sleeping bag per person
Extra clothing for your specific climate and sturdy shoes
Paper and pencil
Games, puzzles, books, or other activities for children
Responsibilities
Assign responsibilities to each member of the family. Decide who is responsible for what, including the emergency kit, taking care of family pets and any other essentials.
Database
Create contact cards detailing how to get a hold of important family members in your database. Each card should include a phone number and email address.
Discuss Plan for Your Pets
Research emergency shelters and hotels with generators near you to see if they accept pets. If not, ask if friends, relatives, veterinarian offices, or animal shelters outside your immediate area could keep them in the event of an emergency.
Diagram exit points of your home
Create a floor plan that identifies all the exit points in each room of your home (include doors and windows).
Identify a location in your home that is secure enough to ride out severe weather. If you plan to remain in place for the duration of the storm, you will need to identify the areas of your home that offer the most protection from severe weather.
Medical Plan
Determine how to manage the medical conditions of family members.
If someone in your family uses medication that requires refrigeration, prepare a cooler with ice packs ahead of time to keep the medicine viable. Some medicines may remain stable at room temperature for extended periods.
Identify severe weather impacts in your home
Flooding
Your home may be at risk if it lies in a floodplain or resides in a low-elevation area. Check FEMA's flood maps to see if your home is vulnerable.
Broken Windows
Vinyl windows are susceptible to cracks from hail, while aluminum cladding is subject to denting and spatter marks.
Damaged Roof
Your roof is most susceptible to storm damage and should be a primary focus while preparing for severe weather. Get a roofing contractor to check it out before a storm and afterward.
Pick Emergency Meeting Places and Identify Safe Rooms
Decide where you will meet up outside of your home if you must immediately evacuate. Identify the areas of your home where you should take shelter if the storm becomes dangerous.
Cleanup Plan
After the storm, you can hire Junk Buddy junk removal service to take away the debris or rent a dumpster for cleanup help.
Online Booking
We are a local professional junk pick up service to provide amazing service and make your life easier. We handle single item furniture removal, haul away yard waste, construction debris, provide light demo work such as shed removal, carpet removal, hot tub removal, cabinet removal, playground removal, and bulk trash removal.
Book online today!
Select your two-hour arrival window.
Our junk removal specialist will arrive ready to work.
Free quote, we get started and haul away the junk!
Junk Removal
Friendly, uniformed gentlemen will come to you, do all the lifting for you, clean up and haul away your junk. It includes same day service, labor, post job sweep up, time saver, cost-effective, and dump fee.
We can help you. Junk Buddy serves Pinellas County, Tampa, and New Port Richey, and we will provide a free, no-obligation on-site estimate. When you call us, our friendly customer service can give you a rough estimate of prices based on your information you provide, but it's our truck team who will provide an accurate quote when they arrive. You can book online or call us at 1-877-910-5865. Sit back and relax while our truck team handles the hard work and hauls your junk away.