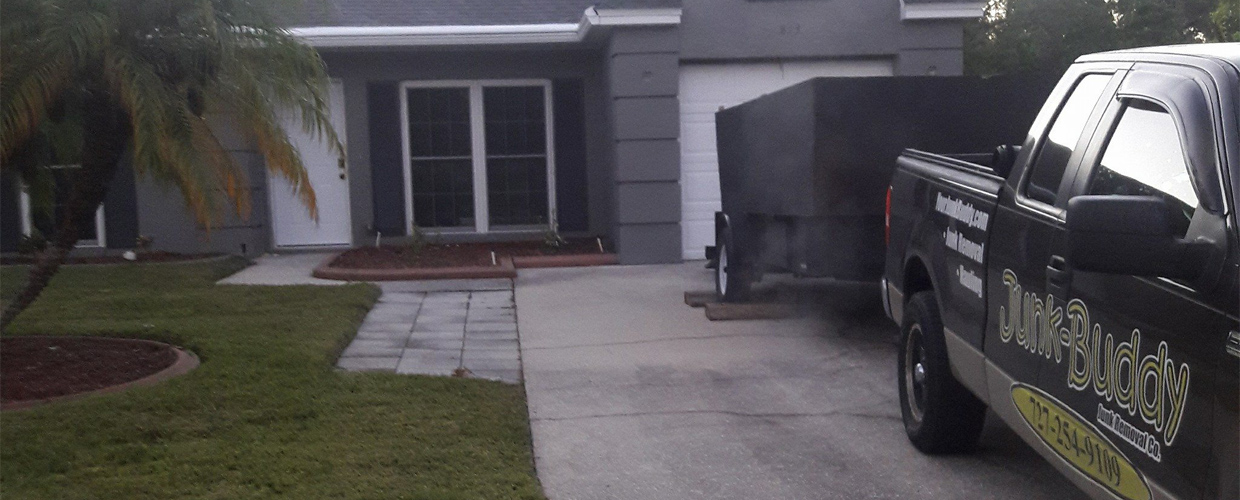 About Junk Buddy
Junk Buddy Junk Removal Services was started in 2015 with the idea to have a positive impact with amazing service. Each day we go out into our community remove and haul away the junk in a professional manner for you. After our truck team leaves, we do our best to donate and recycle before heading to the local transfer station. Our customers feel great knowing they don't have to break a sweat to get their clutter clean and by using our Junk removal service they'll have a positive impact on the environment and people in need.
March 2015

Started with the Family SUV & A Dream to be the best Junk removal Service in town.

Summer 2015

Upgrade to a truck with some towing power & put the logo on the Trailer.

2016

New Wrap on the Junk Buddy Truck

Summer 2016

Our 1st dump truck

2017

A step toward bringing more professionalism.