Dunedin Junk Removal
Junk Buddy Junk Removal Dunedin Florida
Junk Removal Services in Dunedin, FL
Junk Buddy Handles all your Junk Removal needs in Dunedin Florida. We offer fast & friendly full service Junk Removal & dumpster rental in Dunedin. Junk Buddy will remove, clean and haul away junk and debris in Dunedin. Our purpose at Junk Buddy is to provide your with a professional local Junk removal service you can trust.Our Professional Junk haulers are uniformed, trained and handle the lifting, loading, and hauling away junk for you. Our team is dedicated to eco-friendly disposal and recycling as well as donating as much as possible to help those in need in our community. Our main office is Just a few minutes away at 2708 US-19 ALT, Palm Harbor, FL 34683 so we are able to provide you with safe and fast Junk removal services. If you are are ready to get rid of Junk, give us a call at 1-877-910-JUNK (5865)or conveniently book online now.
Dunedin is an amazing town in Pinellas County. Dunedin has some of the best beaches in the United States. There is so many Fun activities to enjoy in Dunedin. From Hanging out at the beach, Biking, & Eating at the best restaurants. We want you to enjoy Dunedin That's why Junk Buddy is your best choice for all your junk Hauling needs.
Junk Removal Services in Dunedin
Old Furniture removal
Yard waste removal
Hot tub removal
Estate Clean out
Storage unit clean out
Playground removal
Junk Removal Dunedin
Junk Buddy will Remove old furniture, hot tubs, clean out your storage unit, & we even specialize in estate clean outs. Our removal Specialist will make it easy to have your junk hauled away. You can feel great knowing that Junk Buddy junk removal services will do its best to donate to local charities in Dunedin to help those in need. So if your ready to have your Junk Picked up, Call us a 1-877-910-JUNK or Book online.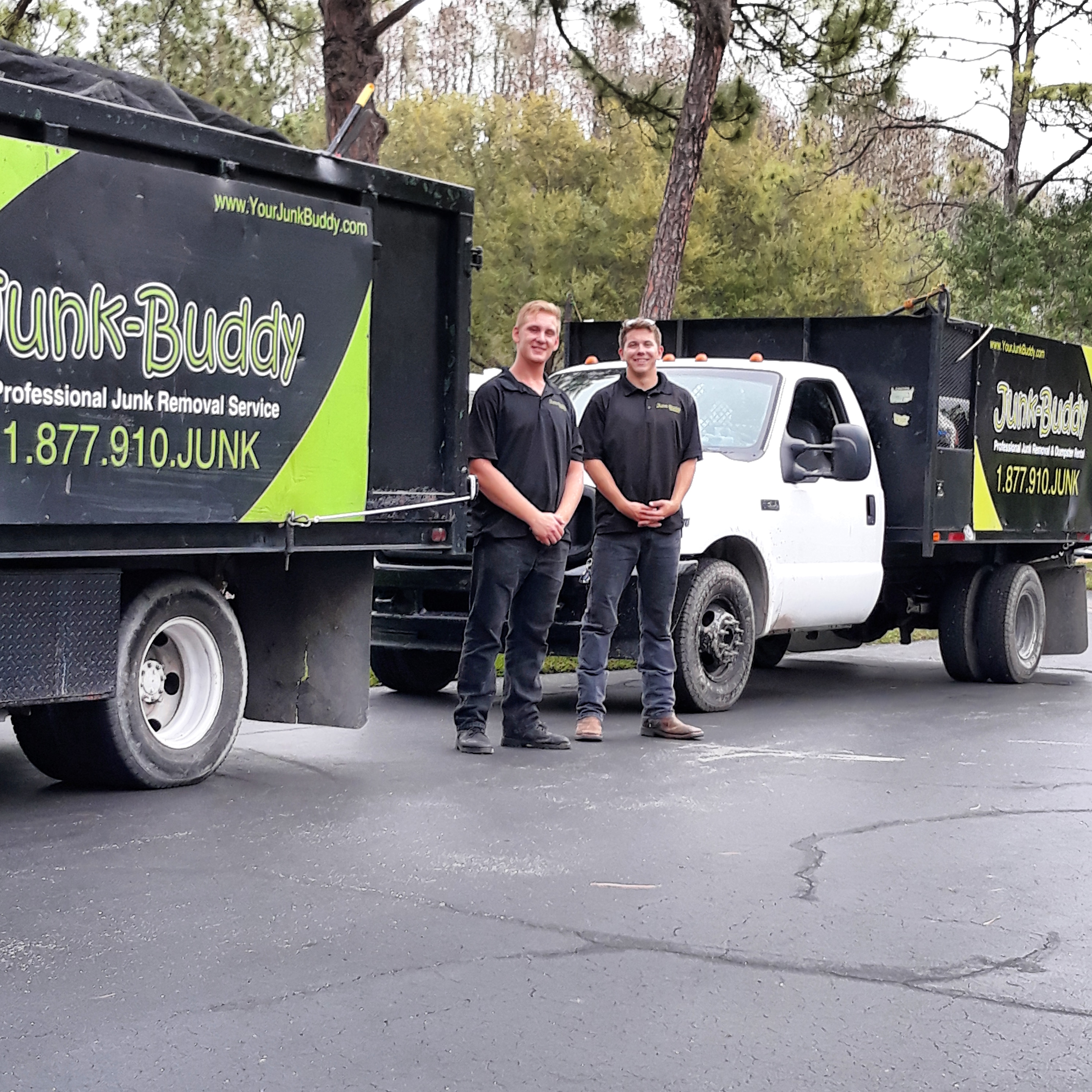 Bulk Trash Removal Dunedin, Florida
What is the difference between us here at Junk Buddy and the Regular Garbage collection in Dunedin. Simple our Full service trash and junk removal. This means you don't have to break a sweat trying to lug out that old couch or furniture that you no longer need or want down to the street. our professional Junk removal specialist in Dunedin will remove your junk and items from right where it is in your home or office. This is why our clients in Dunedin and surrounding areas in Pinellas county, fl use Junk Buddy to tackle their junk removal needs. Book your estimate and removal today!