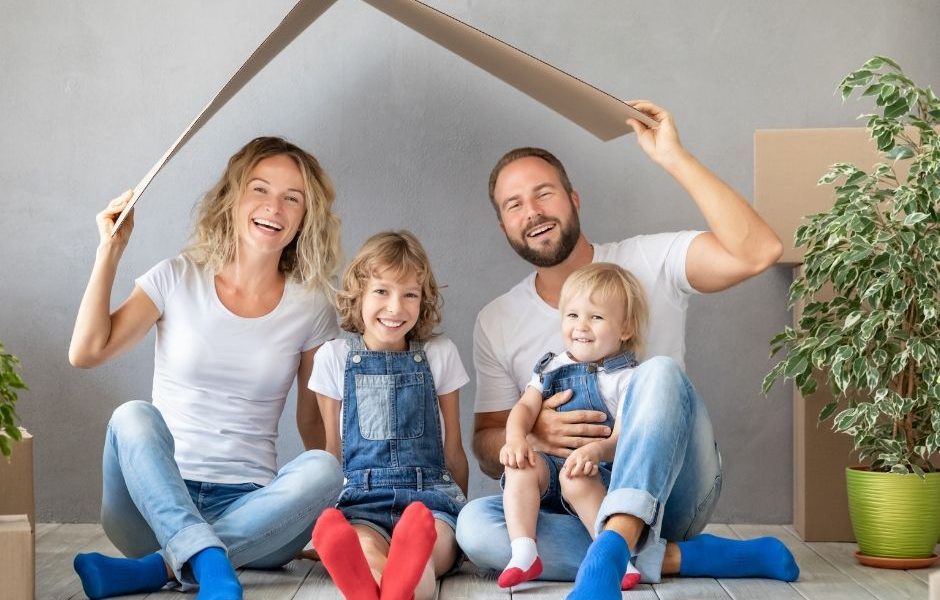 Moving to your new home can be exciting, yet also one of the most stressful moments in your life. Statistics show it's near the top of the list of most stressful experiences. The good news is that moving doesn't have to be so stressful: at Junk Buddy we are here to help make life a little more easier and to make moving into your new home a bit more enjoyable.
7 Steps to Make Moving Day Easier
Waiting to the last second to begin moving will have you pulling your hair out. Getting prepared over time, starting weeks in advance, can make the process a lot less stressful.
Schedule a Donation Pick Up
Befoe anything you want to schedule a donation pick up. Why you ask? Usually, this is the last thing people do only to find out that usually, it takes 1 – 3 weeks for them to come by to pick up old furniture and clothes you would like to donate.
Schedule a Junk Pick up
After you have a date for the last day you are going to be in the home and everything needs to be moved out, call your local junk removal company like Junk Buddy at 727-729-9765 or book online.
Reserve your Moving Truck / Moving Service
It's good to get ahead on how your items will be moved to your new home. However you plan to make this happen, call your local truck rental services or moving services in your area. Simply use a search engine to find this information and look for the top rated service and with excellent reviews—preferably between 4 to 5 stars.
Reserve a Cleaning Service
Call a professional cleaning company to schedule them to come out to the home the day after your move out. Make sure they can meet your needs and leave the house in great shape.
Declutter
When moving to your new home, you don't want to take items, clothes or furniture with you that you no longer want or need. At Junk Buddy we recommend that you take on room at a time each day for 3 to 5 days depending on the size of your home and the amount of stuff you don't want to take with you. For example, after work start on your bedroom closets and make a junk. Next move on to your dresser and clear the drawers of any clothes you don't wear anymore.
Repeat this process for each room until each room has it own pile of junk.
Pack Your Stuff
Now it's time to get packing! Start with the non-essential items you won't need to use in the final days of your move. Have a permanent marker handy so you can label the boxes you pack. This will definitely help when moving those boxes into your new home.
Don't Stress
Stay Clam you are doing great. It's actually probably going way better than most moves. Control what you can control. Change is hard and moving is tough, you're ahead of the game and preparing daily.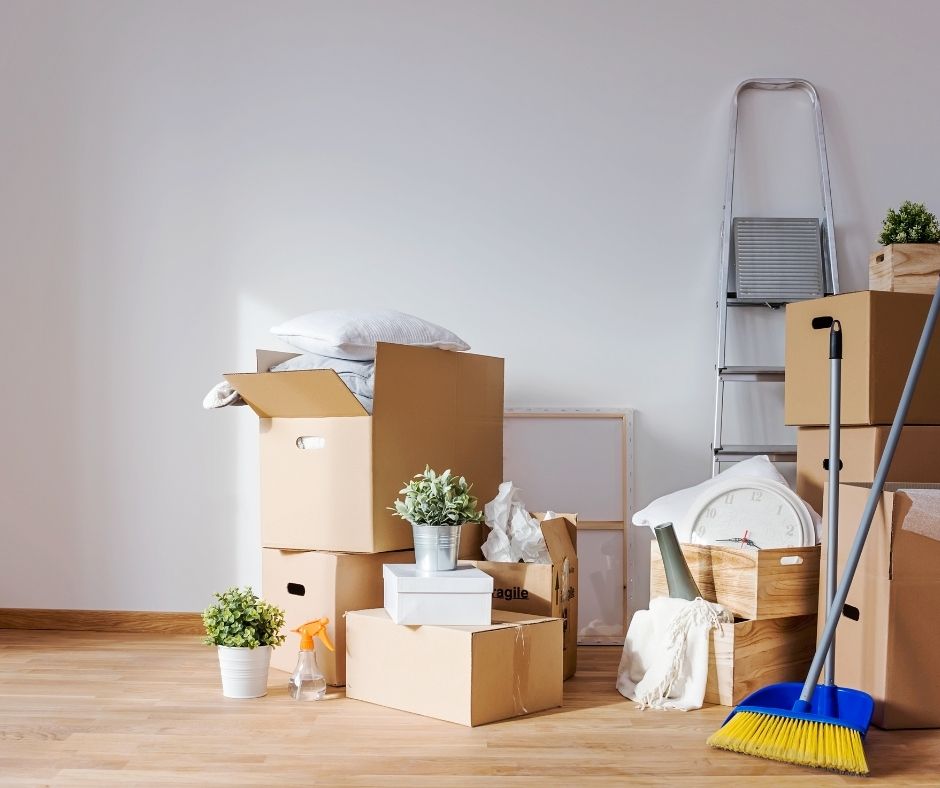 Things you need to prepare for your move.
There are going be a few things you will need to prepare for your move. Having these items will make your moving experience a bit easier.
Cardboard Boxes
Well this is a no brainer, we somewhere to put our stuff. Make sure you get plenty of boxes for you move—a typical move usually takes 25 or more boxes. You can get standard size or larger boxes depending on your needs
Box Tape
Box tape will make sure that the home items you pack in the boxes, will be secure.
Permanent Marker
This will allow you to label your boxes and where they need to go in your new home.
Garbage Bags
You can use the garbage bags for multiple things such as old clothes to put in your junk pile or to throw out trash while cleaning up.
Cleaning Supplies
Swing by your local discount store and pickup your cleaning supplies to leave you home clean for the new homeowners if you are not hiring a cleaning service.
Before Moving Out of Your Home
Okay, you are in your final days of moving. Junk piles are made and your boxes are packed. Now the logistics of making your move out happen. First the donation is coming by, they will take what they believe is donatable. They usually provide a tax deductible donation receipt before they leave.
Next, your Professional Junk removal service will swing. At Junk Buddy we will remove the unwanted furniture and items from right where they are in the home. So don't worry about dragging that stuff outside. We handle the work for you.
Finally moving day is here! Your moving company arrives or you pick up your rental truck. Do a final walk through to make sure nothing is left behind.
As you are settling in, you might start seeing something you really don't want at you new place. Maybe that old shed in the back is not necessary or that playground is taking up space and your kids are too old to play in it. How do you get rid of these bulk items? Just call the Junk Buddy team.
We know moving is a daunting task. Hopefully these tips will help you when you decide to move. The biggest take away from this information is preparation and not waiting until the last minute when making a move. Once everything is in order this process will go by a lot smoother.
Getting rid of stuff you don't need to take with you is not hard with a professional junk removal company. Junk Buddy has been helping thousands of clients since 2015 to get rid of junk so they don't take it with them to their new home.
Book your Junk Removal
Call 727-729-9765 or Book Online
Up front rates given at the appointment
Our team handle your Junk Removal right then and there. We do all the lifting, loading, and sorting.
We haul the items away for proper disposal and recycling.
If you have any questions about our full service junk removal, or just need more information, please give us a call at 727-729-9765—our team is here to make life easy and would love to help you!