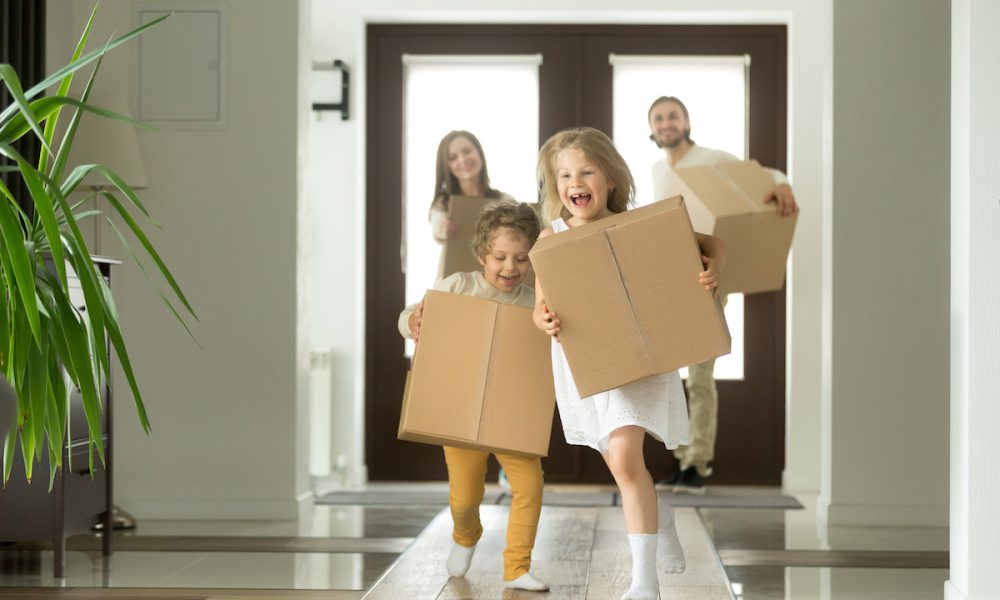 Most people groan when you mention you are moving. We have all experienced the pain of multiple back-and -forths getting everything packed up, cleaned up, moved in and unpacked. The key to a successful move is getting organized. Here are our 11 major tips for making a move successful and as stress-free as possible.
1. Hold a yard sale
Having a yard sale before you move is a great way to earn some extra money and help you to stop from cluttering up your new home. Why pack up junk to move to your new place. Declutter and get rid of the junk.
2. Rent a dumpster
Whatever does not sell at your yard sale, throw out. You can rent a dumpster from a junk removal company to be delivered to your driveway, and you can throw everything you do not want inside of it. This is great for unwanted furniture or items that are too far gone to be donated or sold.
3. Make a list
While you are packing up your items, be sure to keep a record of what you are putting in each box. Especially if you are using non-transparent boxes where you can't see the contents of the box easily. You don't want to have to go searching through all 100 boxes just to find your hairdryer for the next week.
4. Must-have items
Pack the items you must-have for the first couple of days or a week in a clear bin and put this bin in an easily accessible place. It won't help you to have this bin in the back behind all of your cardboard boxes. Your must have bin should include items such as essential medicines, paper towels, trash bags, phone chargers, eating utensils, toilet paper, shampoo, toiletries, and anything else you can't do without more than a few days.
5. Use different colors for each room
A great way to help keep the move organized is to use a different color to indicate each room. Either use different colors of duct tape to organize your boxes or different color paper for your lists taped to the top of the box (or side). Making sure that there is a designated color for each room will make unpacking your boxes much easier. You can even buy duct tape with words on it to help with organization on steroids.
6. Use suitcases
Use your suitcases to carry heavy items like books. A suitcase with wheels on it will help even more. Why pack an empty suitcase? Put it to use, filling it up to use less space in the moving truck.
7. Pack hanging clothes
Keep your clothes from your closet on the hangers and put them in a trash bag. Either slip the trash bag over the top or fold the hung garments into the trash bag. Tie the knot at the end of the bag to keep the clothes intact.
8. Keep clothes in dresser drawers
There is no need for you to take all the clothes out of your drawers just to put them back in when you arrive at your new place. The drawers can double as moving boxes when it comes to packing up your clothes. Support the drawers when you are moving them so they will not break.
9. Use socks to pack glasses
A neat trick is to pack your clean socks with your glassware and stemware to keep them from breaking while in transport. Just slip the sock around your glasses before you put them in a box to be taped up. This will reduce your need for packing peanuts or newspaper.
10. Clean prior to moving in
Deep clean your home before you move, so you get behind all of the furniture before you unpack. If you don't have time or can't clean your home, put out the cash for this one-time expense to get your home right before you move in.
11. Document with pictures
If you have been renting the home you are moving from; it is recommended that you take pictures to document how everything was when you moved out to show how clean your place is for the owner. This will be helpful for when it comes to getting your security deposit back.
If you are moving into a rental, take photos to document if there are any holes in the walls or problems with the flooring, etc. to show your landlord?
Online Booking
We are a local professional junk pick up service to provide amazing service and make your life easier. We handle single item furniture removal, haul away yard waste, construction debris, provide light demo work such as shed removal, carpet removal, hot tub removal, cabinet removal, playground removal, and bulk trash removal.
Book online today!
Select your two-hour arrival window.
Our junk removal specialist will arrive ready to work.
Free quote, we get started and haul away the junk!
Junk Removal
Friendly, uniformed gentlemen will come to you, do all the lifting for you, clean up and haul away your junk. It includes same day service, labor, post job sweep up, time saver, cost-effective, and dump fee.
We can help you. Junk Buddy serves Pinellas County, Tampa, and New Port Richey, and we will provide a free, no-obligation on-site estimate. When you call us, our friendly customer service can give you a rough estimate of prices based on your information you provide, but it's our truck team who will provide an accurate quote when they arrive. You can book online or call us at 727-729-9765. Sit back and relax while our truck team handles the hard work and hauls your junk away.