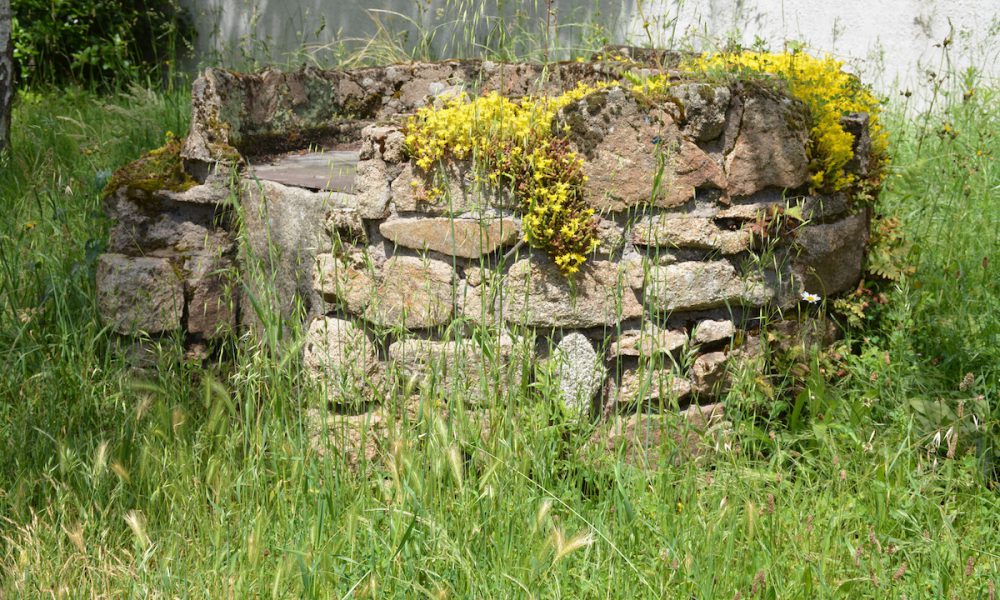 Are there rocks and debris on your property that you need to dispose of? Are you changing up your yard's current landscaping style? Are you building a retaining wall, fire pit or walkway?
Whether you're getting rid of landscaping rocks in your garden or trying to remove a large boulder, yard rock removal doesn't have to be a daunting task. Here is some information about the best ways to remove rocks from a yard, the tools you'll need to get the job done, as well as landscaping ideas and disposal options for when you're finished.
Junk Removal or Dumpster
In addition to junk removal services, consider renting a dumpster in Tampa Bay. If you have a big job, then a dumpster rental may be ideal for you. If you have the manpower, then a dumpster rental is perfect for you. No trucks to rent, drive, or return. No runs to the dump are needed. Once you load the dumpster, the junk is no longer on your property.
The Best Ways to Remove Rocks
While decorative rocks or gravel can add visual appeal to your landscape design, they can also prevent plants from growing. Rocks in the soil block plant roots from reaching their nutrient sources and water, making the soil stiff over time, and they can deprive the plants of growing space. Rocks can also pose a safety issue when mowing the lawn, by either damaging the equipment or causing injury if a rock gets thrown by the mower.
If it's time to clear problem rocks from your yard, the best way to do so will depend on the type of rocks you're removing.
Yard Rock Removal Tools You'll Need
Rototiller – This will help you break up dirt to loosen the soil and expose large rocks. For small gardens, a cultivator would also work. Both can be rented at your local hardware store.
Garden rake – Use a garden rake to gather the gravel together. You can purchase one.
Gardening gloves – Gardening gloves will help prevent blisters while you're raking the rocks.
Pointed shovel – Use a shovel to scoop up gravel and other small rocks you've gathered with the rake.
Wheelbarrow – Last but not least, use a wheelbarrow to get the rocks out of the yard. If you're working on a steep or uneven area, you can transport smaller rocks using buckets.
Soil sifter – Using a screen or net over your wheelbarrow will help you more easily sift rocks out of the soil.
Removing Gravel From Your Yard
If you're removing a gravel driveway or getting rid of rocks in the yard, start by shoveling gravel into a wheelbarrow to remove it. Then, use a rake to pick up pieces of gravel the shovel missed.
Often, the homeowner before you may have used a geotextile cloth underneath decorative gravel, which makes the removal process more manageable, as you lift it and can remove large quantities of gravel at a time.
Removing Rocks From Soil
Removing rocks that are mixed in with soil requires more effort than removing piles of clean gravel, but is still very doable with the right tools. To begin, slowly push the rototiller to break up the soil. Stop and pick up any larger rocks in the yard as you till.
Place rocks in the wheelbarrow as you go to keep them out of the way and make it easier to move them once you're finished tilling.
Rake through the loosened soil to sift out smaller rocks. Rake the small rocks and gravel into a pile, then scoop them into the wheelbarrow with your shovel. Continue raking with a regular leaf rake if there is a lot of gravel.
Moving Large Rocks and Boulders From Your Yard
Start by digging around the large rocks with your shovel to see how deep they go, and then continue digging until you've uncovered the whole rock. Make sure to loosen the soil surrounding it as much as possible so the rock will be easier to lift.
Ask for help when picking up rocks in the yard, as they can get heavy and strain your back. With the assistance of at least one other person, lift the rock into the wheelbarrow where it can be pushed away from the area.
Alternatively, using a 6×6' piece of wood as a fulcrum, you can use a 4' pry bar to push or pull big rocks out of the ground and over level terrain through your yard.
As with smaller rocks, a faster way to remove large rocks from your yard is to use heavy machinery. Skid steer loaders, or "bobcats," are recommended for this job.
Creative Ways to Reuse Rocks for Landscaping Projects
Now you know how to get rid of rocks in your yard, but where should they go once you've gotten them out? Here are a few ideas for repurposing landscape rocks that will save time and money on your yard design projects.
Create a Fire Pit
You can create a backyard fire pit with the materials you've already been using to remove the rocks from your yard. All you need is your large rocks, gravel, a shovel and a rake.
Build a New Retaining Wall
While interlocking landscape blocks are most commonly used to build retaining walls, stone and boulders can also be an ideal fit to edge your flower beds. If your unwanted rocks are still in good shape after cleaning them off, you can expect to save hundreds by going the DIY route with your retaining wall.
Add a Garden Walkway
For a more elegant look without the expense, design a walkway that's (literally) a natural fit with your garden. Whether you're looking for a gravel path or stepping stones from larger rocks, this project can be done in only a day or two and will leave a lasting impact on your curb appeal.
Book online today!
Online Booking
We are a local professional junk pick up service to provide amazing service and make your life easier. We handle single item furniture removal, haul away yard waste, construction debris, provide light demo work such as shed removal, carpet removal, hot tub removal, cabinet removal, playground removal, and bulk trash removal.
Book online today!
Select your two-hour arrival window.
Our junk removal specialist will arrive ready to work.
Free quote, we get started and haul away the junk!
Junk Removal
Friendly, uniformed gentlemen will come to you, do all the lifting for you, clean up and haul away your junk. It includes same day service, labor, post job sweep up, time saver, cost-effective, and dump fee.
We can help you. Junk Buddy serves Pinellas County, Tampa, and New Port Richey, and we will provide a free, no-obligation on-site estimate. When you call us, our friendly customer service can give you a rough estimate of prices based on your information you provide, but it's our truck team who will provide an accurate quote when they arrive. You can book online or call us at 727-729-9765. Sit back and relax while our truck team handles the hard work and hauls your junk away.