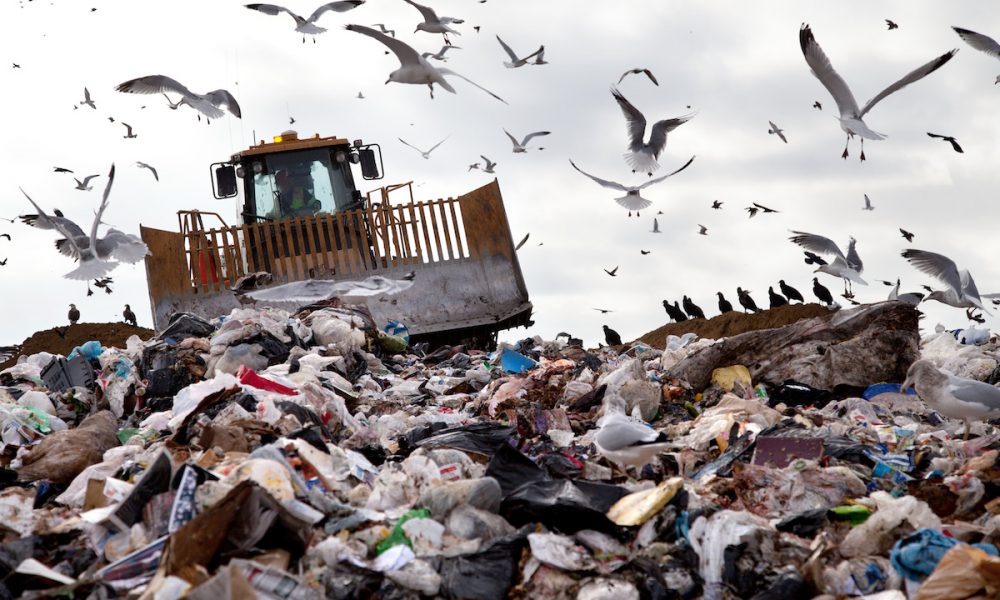 Are you cleaning out your home? Or, do you own a rental house and your last tenant left a mountain of junk in your home that now needs to be removed?
Moving the massive amount of junk in your home is overwhelming. You don't have to put yourself through the experience or hassle of hauling your junk away.
An alternative to hiring someone to haul your junk away is a landfill where you can drop off your unwanted possessions, but the task is probably more difficult than you think.
Packing Up
First, you have to pack up everything you want to haul away, which involves:
heavy lifting
back breaking
overwhelming
time-consuming
extends timeframe
Need vehicle
Then you need a large vehicle that you don't mind if it gets dirty or even smelly with all of the items that need to be removed from the house. You'll probably have to make multiple trips. Depending on the size of your personal vehicle, it may not be able to hold the larger items you need to remove.
Have to drive to a remote area
The space that a landfill requires usually puts it in a remote area – far from restricted areas that include wetlands and floodplains. Even though the management of the facilities has the earthmoving equipment to backfill dirt to cover the rotting garbage, strong odors there can make the air unpleasant.
Cost and time consuming
There is a fee to drop your junk off in Pinellas County landfill. The process of weighing your garbage usually requires a long wait as one vehicle at a time rolls onto the scales to see if its load qualifies for free service. Once inside the facility, you find separate bins for different kinds of junk, and landfills tend to place collection containers for hazardous materials at another location. There are typically no employees available to unload your junk.
There is another alternative. Hiring a Junk Removal Service. Fast, easy, and painless.
The Benefits of Using Junk Removal Companies
Junk Removal companies focus on providing the equipment and personnel that the pickup and transportation of trash and other unwanted items require. They can safely and responsibly pick up, transport, and dispose of a variety of waste products. Some advantages of using a garbage removal company include:
Reliability
Professional garbage removal companies take the responsibility of managing the disposal of your trash and waste seriously. Any refuse that you place in public spaces has the potential to harm someone, and you need the assurance of knowing that it goes to the landfill on schedule. You can rely on reputable companies to pick up your garbage punctually and to deliver it to a designated location.
Delivery to Recycling Facilities
Your participation in recycling reflects a sense of responsibility and civic pride, and professional garbage removal companies enhance your efforts to protect the environment. Landfill authorities continue to develop efficient methods of extracting recyclable material from trash at the waste processing facility. Responsible waste removal companies locate the institutions that offer a complete service that separates like materials that can have a new life after recycling.
Diverse Range of Services
Garbage removal companies classify refuse in five general categories. Organic and general waste constitute the bulk of trash that people put at curbside. Yard waste requires a specific type of vehicle and workers to cart away limbs and trimmings. Many companies provide designated receptacles for aluminum cans, plastic, paper products, glass, and electronic equipment. The removal of construction materials requires special handling. Some companies offer the service of a truck and driver to pick up items such as a mattress, broken toilet, bookcase, or sofa that do not fit into any category.
Online Booking
We are a local professional junk pick up service to provide amazing service and make your life easier. We handle single item furniture removal, haul away yard waste, construction debris, provide light demo work such as shed removal, carpet removal, hot tub removal, cabinet removal, playground removal, and bulk trash removal.
Book online today!
Select your two-hour arrival window.
Our junk removal specialist will arrive ready to work.
Free quote, we get started and haul away the junk!
Junk Removal
Friendly, uniformed gentlemen will come to you, do all the lifting for you, clean up and haul away your junk. It includes same day service, labor, post job sweep up, time saver, cost-effective, and dump fee.
We can help you. Junk Buddy serves Pinellas County, Tampa, and New Port Richey, and we will provide a free, no-obligation on-site estimate. When you call us, our friendly customer service can give you a rough estimate of prices based on your information you provide, but it's our truck team who will provide an accurate quote when they arrive. You can book online or call us at 727-729-9765. Sit back and relax while our truck team handles the hard work and hauls your junk away.