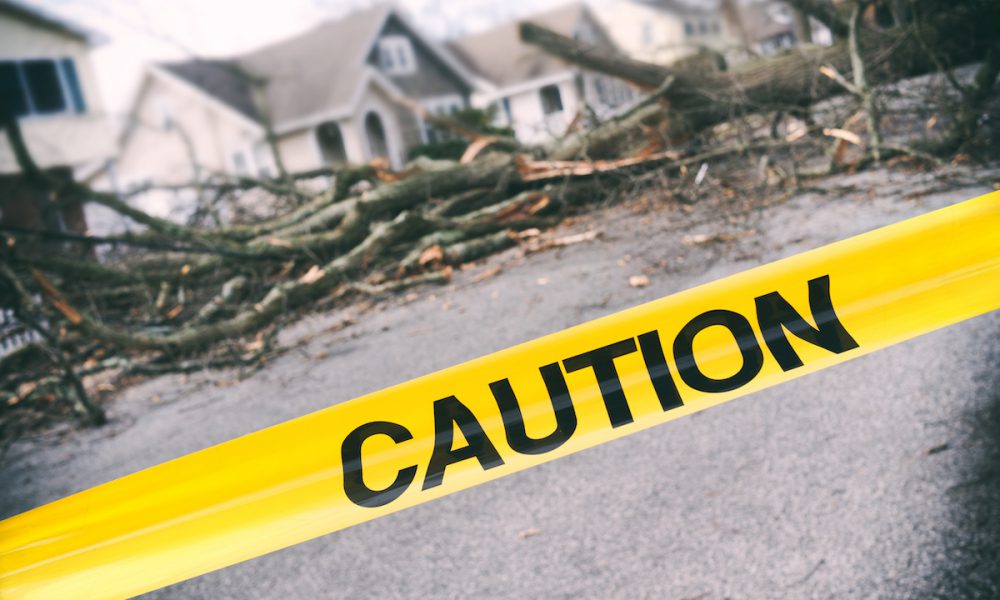 As you've probably heard on the news, the United States has already had the first Hurricane (Barry) and the first Tropical Storm (Andrea) of 2019. The hurricane season started June 1 and will go until November 30th. Unfortunately, that is a big window of time for future storms to come into the Tampa Bay area. Make sure that you are prepared.
Storm Categories and Sustained Wind Speeds
Do you know the sustained wind speeds of each type of storm? Here is the breakdown of the storm categories:
Type of Storm Sustained Wind Speeds
Tropical Storm 39 to 73 mph
Hurricane – Cat 1 74 to 95 mph (Minor damage)
Hurricane – Cat 2 96 to 110 mph (Extensive)
Hurricane – Cat 3 111 to 129 mph (Devastating)
Hurricane – Cat 4 130 to 156 mph (Catastrophic)
Hurricane – Cat 5 157 mph and stronger (Worst)
Clean-Up and Safety Tips
In the aftermath of a storm, yards are often covered with fallen trees, broken branches, and scattered debris, or even damaged lawn furniture, swing sets, hot tubs, and more leaving a giant mess for homeowners to clean up. Take your time to get your yard back to normal because post-storm clean-up can present some risks.
Here are some clean-up and safety tips to help you clean up your yard after the storm subsides.
Inspect around your home: Walk around your property to inspect overall damage and take pictures as documentation. Check for downed power lines and hanging branches. If a power line is down, immediately call your power company to report the problem. Never touch a power line.
Protective gear: Make sure to wear protective eyewear and gloves to prevent injuries.
Patience: After a tropical storm or hurricane, most people want to get back to normal as quickly as possible. It can take time to pick up all the debris and remove damaged items. It might take a few days, or it could take months to clean up your yard and home damage after a storm.
Repair trees: Damage can increase a tree's susceptibility to insects and diseases. If trees show signs of damage, they should be properly treated to maintain their health. Pruning damaged branches can help restore the tree. Remove hanging and broken branches to ensure safety and prevent future property damage.
Use the experts: If you have severe tree damage contact a tree specialist to for tree removal.
Roof Damage: If you suspect any roof damage, call a local roofing contractor to inspect your roof and fix it.
Waste disposal: Contact a junk removal company to pick up materials from fallen or salvaged trees or any other items damaged around your home.
Replace trees and plants: After you get your yard all cleaned-up, you may wish to re-plant some trees and bushes. Make sure the new plants are hardy enough for Tampa Bay storms.
Online Junk Removal Booking
We are a local professional junk pick up service to provide amazing service and make your life easier. We handle single item furniture removal, haul away yard waste, construction debris, provide light demo work such as shed removal, carpet removal, hot tub removal, cabinet removal, playground removal, and bulk trash removal.
Book online today!
Select your two-hour arrival window.
Our junk removal specialist will arrive ready to work.
Free quote, we get started and haul away the junk!
Junk Removal
Friendly, uniformed gentlemen will come to you, do all the lifting for you, clean up and haul away your junk. It includes same day service, labor, post job sweep up, time saver, cost-effective, and dump fee.
We can help you. Junk Buddy serves Pinellas County, Tampa, and New Port Richey, and we will provide a free, no-obligation on-site estimate. When you call us, our friendly customer service can give you a rough estimate of prices based on your information you provide, but it's our truck team who will provide an accurate quote when they arrive. You can book online or call us at 1-877-910-5865. Sit back and relax while our truck team handles the hard work and hauls your junk away.