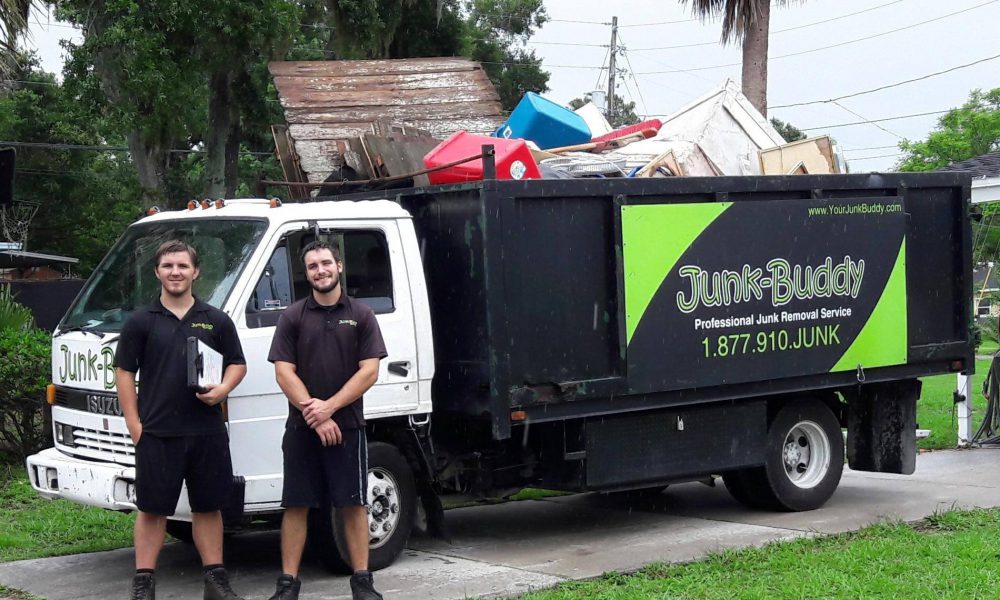 If you have hired Junk Buddy's Junk Removal team, you'll notice that we hire college students. Our friendly, uniformed and professional gentlemen who do all the lifting for you, clean up and haul away your junk. College students are having a huge positive impact in our community. They work hard long hours to get a degree and be a part of society giving back.
According to PBS, "Nearly 40 percent of working-aged Americans now hold a college degree, according to a new report from the Lumina Foundation. In 2012, 39.4 percent of Americans between 25 and 64 had at least a two-year college degree".
Benefits of hiring College Students
Dr. John Sullivan, Professor of Management at San Francisco State University says that these are the benefits of hiring college students:
Better performance on the job
Fast change and agility
Team players
Energy and enthusiasm
Multitasking ability
High levels of innovation
Willingness to do grunt work
Superior communicators
Continuous learners
Faster time to productivity
At Junk Buddy's Junk Removal, we understand how important it is to hire the right person at our company. The customer appreciates it and we get great results.
Other benefits of hiring Junk Buddy:
Same Day Service
We can get the entire job done in one day or less with same day service.
Labor Included
We provide professionals on site to handle all the dirty work and heavy lifting. Don't break your back. Leave your items right where they are. We will pick up the items from right where they are so you can relax and know that they job is being handled properly from straight to finish.
Post Job Sweep Up
We will sweep up the area they worked in when finished or if you have a vacuum handy, we will gladly vacuum the carpet area where the items were sitting.
Time Saver
There is an on-time service with us. We understand that you are busy. That's why we will arrive within the 2-hour time block agreed upon & always give a 20-30 minute courtesy call before our arrival.
Cost Effective
You will receive a free estimate on-site before we ever get started to make sure you are getting an accurate quote and fair price. We are insured. You can have a peace of mind knowing we have the proper insurance for team members and your property.
Dump Fee Included
We handle the dump fee costs after we leave and dump off your junk.
Businesses / Families
We work with residential residents, contractors, property managers, real estate agents, apartment managers and other businesses. We also specialize in foreclosure and estate clean outs. Plus, we work with individuals and families.
Junk Buddy serves Pinellas County, Tampa and New Port Richey and we will provide a free, no-obligation on-site estimate. When you call us, our friendly customer service can give you a rough estimate of prices based on your information you provide, but it's our truck team who will provide an accurate quote when they arrive. You can book online or call us at 727-729-9765. Sit back and relax while our truck team handles the hard work and hauls your junk away.