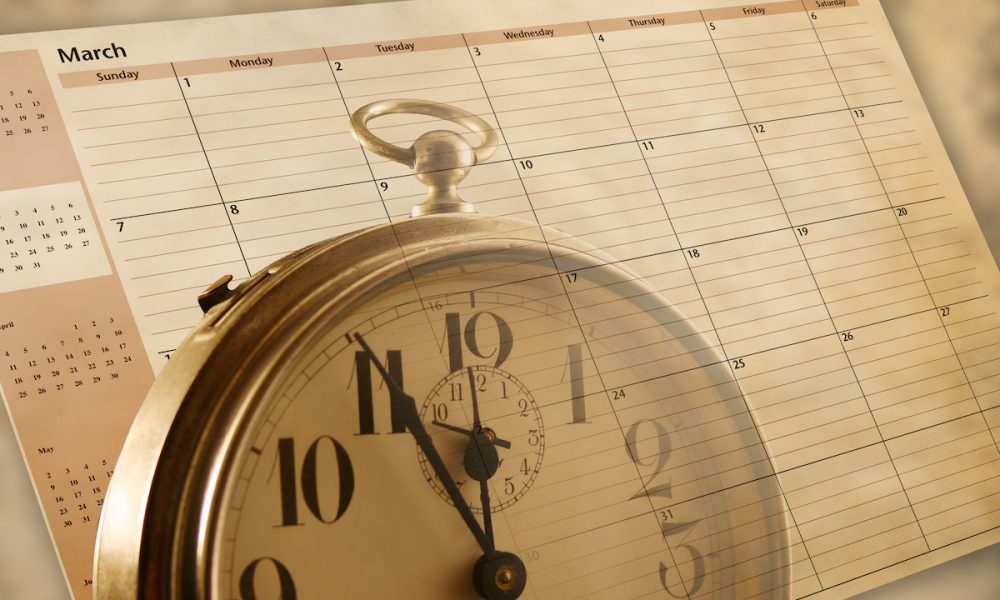 Get ready to spring forward Tampa Bay with Daylight Saving Time on March 10, 2019 when Daylight Saving Time starts. On Sunday, March 10, 2019, at 2:00 am, clocks are turned forward 1 hour to Sunday, March 10, 2019, 3:00:00 am local daylight time instead.
Sunrise and sunset will be about 1 hour later on Mar 10, 2019 than the day before. There will be more light in the evening to enjoy life, play outdoors, hang at the beach or complete your to do list. More daylight for you to declutter your home if that is on your honey do list.
Correct spelling – Saving Time
"Daylight Saving Time (DST) is often wrongly referred to as "Daylight Savings," with an "s" at the end. Other common variations are "Summer Time" and "Daylight-Saving Time." Setting our clocks 1 hour forward in the spring is often referred to as "Daylight Savings Time" even though "Daylight Saving Time" is the correct spelling," reports Timeanddate.com.
Why Daylight Saving Time?
"Daylight Saving Time was introduced by Benjamin Franklin as a way of saving energy during the summer. However, the practice didn't become widespread until 1918 – when "Fast Time" was introduced during the war.
In 1942, the practice was again introduced by President Franklin D Roosevelt, and made permanent in 1966, under the Uniform Time Act. The new law created a country-wide uniform rule for Daylight Saving Time, while also offering states the option to opt out. Arizona, American Samoa, Hawaii, Guam, the Northern Mariana Islands, Puerto Rico, and the US Virgin Islands all do not observe Daylight Saving Time," according to Independent.co.
How will the time change affect me?
WebMD.com states that the daylight-saving time change will force most of us to spring forward and advance our clocks one hour. This effectively moves an hour of daylight from the morning to the evening, giving us those long summer nights. But waking up Monday morning may not be so easy, having lost an hour of precious sleep and perhaps driving to work in the dark with an extra jolt of java. How time changes actually affect you depends on your own personal health, sleep habits, and lifestyle.
Moving our clocks in either direction changes the principal time cue — light — for setting and resetting our 24-hour natural cycle, or circadian rhythm. In doing so, our internal clock becomes out of sync or mismatched with our current day-night cycle. How well we adapt to this depends on several things.
In general, "losing" an hour in the spring is more difficult to adjust to than "gaining" an hour in the fall. It is similar to airplane travel; traveling east we lose time. An "earlier" bedtime may cause difficulty falling asleep and increased wakefulness during the early part of the night. Going west, we fall asleep easily but may have a difficult time waking".
Home Projects
With a big home project or multiple ones that you are planning, take advantage of having an extra day of light. Here are a few articles on decluttering or projects for your home or business and the how tos:
There are many options of decluttering. Let Junk Buddy Junk Removal Service help you transform your home today. Hit the easy button and call a Junk Buddy today at 1-877-910-5865.
Junk Removal
Friendly, uniformed gentlemen will come to you, do all the lifting for you, clean up and haul away your junk. It includes same day service, labor, post job sweep up, time saver, cost effective and dump fee.
We can help you. Junk Buddy serves Pinellas County, Tampa and New Port Richey and we will provide a free, no-obligation on-site estimate. When you call us, our friendly customer service can give you a rough estimate of prices based on your information you provide, but it's our truck team who will provide an accurate quote when they arrive. You can book online or call us at 1-877-910-5865. Sit back and relax while our truck team handles the hard work and hauls your junk away